Everett D. and Alice (Hanson) Dean
The following is based on a presentation at the 1996 family gathering picnic in Minnesota as the family history of Everett and Alice (Hanson) Dean, by Alice Mae (Dean) Dorschner, and has been modified as changes have occurred:
---
Everett D. and Alice Dean moved to rural Litchfield in the fall of 1941 from the rural Willmar area. At that time the family consisted of Paul Danner, Edward, Alice Mae, Roger, and David Dean. Richard Dean was born in Meeker county in 1941.

The dairy farm was tilled and planted using solely horses until a Farmall tractor was purchased that same fall of 1941.

While Paul entered into the life of a Litchfield High School student, Edward began first grade at District 76, a one room, eight grade school with plenty of playground. The District 76 school is the school the rest of Alice's children attended. It is now located on Meeker County fair Grounds as a display.

Everett Dean was born in Pomeroy, Ohio, on March 24, 1892. During World War I, he served with the U.S. Army in France and Germany with the 3rd Division. He was severely injured during a poison gas attack and spent many months in a European hospital. His sudden death in 1949 made it necessary for Paul to leave the U.S. Army, where he had served five years in Japan, to come home and help manage the 280 acre farm. Edward, the next oldest, was 13 years old at that time.

Everett Dean moved with his family from Ohio to the St. James, Minnesota, area before moving to Kandiyohi County. Alice Hanson Dean was born near Svea, Minnesota, on January 8, 1909. They were married and farmed north of Willmar before moving to Litchfield, Minnesota.

Paul Danner was born November 1, 1927; Edward on November 29, 1935; Alice Mae on June 20, 1937; Roger on June 24, 1938; David on March 26, 1941; and Richard on March 28, 1944.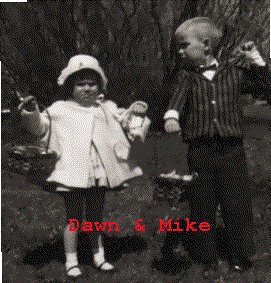 Edward married Marie Soderberg of Cambridge, Minnesota. They now live in Gilroy, California, and have two children, Michael and Dawn. Michael was born September 7, 1956, and Dawn on September 2, 1958. Michael has two children, Ingrid, born November 6, 1982, and Anthony, born on October 7, 1993. They all live in Maryland. Dawn has one son, Christopher, born July 16, 1986, and they live in Gilroy, California.
Alice Mae married David Dorschner of Jackson, Minnesota, on October 16, 1982. They have no children and live in Montevideo, Minnesota.
David married Jeanne Farnquist of Savage, Minnesota. They have four children: Robyn born May 26, 1965, Brenda on May 14, 1969, Marnie born November 23, 1970, and Tracie born on December 15, 1979. Robyn has two children, Jacob born August 17, 1982, and Amanda on December 26, 1984. Brenda has two children, Dillon born November 17, 1992, and Shelby on August 31, 1995. On Saturday, March 14, 1992, Marnie died following an automobile accident at the age of 21 years.
Mrs. Alice Dean and her son Roger still live on the dairy farm in Litchfield, Minnesota.
David and Roger both served in the U.S. Army and were stationed in Germany. Richard served in the Army during the war in Vietnam.
Paul H. Danner died at the age of 69 following surgery for lung cancer on May 18, 1997. A very practical person, he enjoyed country music and watching marching bands in parades.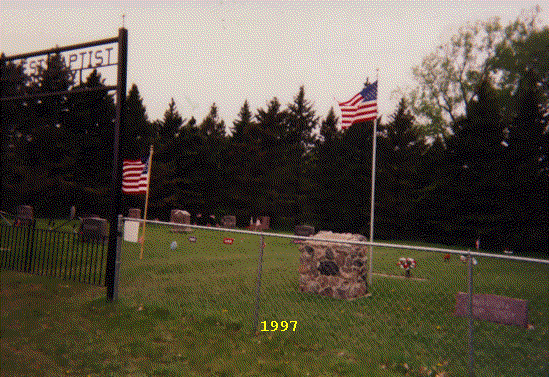 Everett and youngest son Richard, as well as Paul Danner, are buried in Fahlun Cemetary (now the Blomkest Baptist Cemetary) in Kandiyohi County, Minnesota.
---
My thanks to the Tripod Network of Lykos for providing this space.

Originally posted January 31, 1997, this page was last revised on May 11, 1999. Send comments to deanlaw@hotmail.com.
© Copyright 1997-9 M. A. Dean.