Photo Gallary Number 1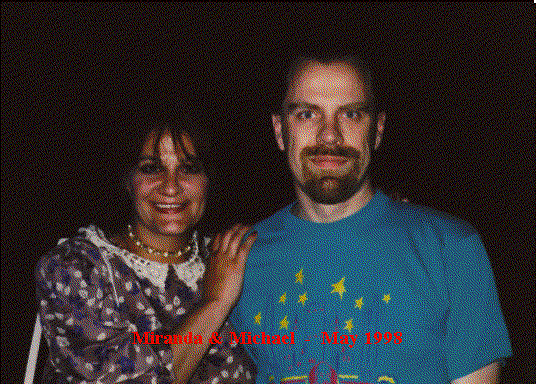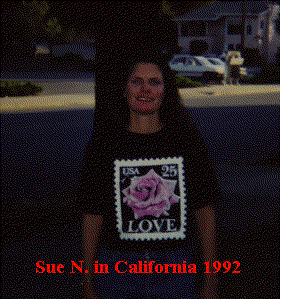 Sue Nakanishi, a friend of mine from San Jose, California, who came to visit Nebraska for a year.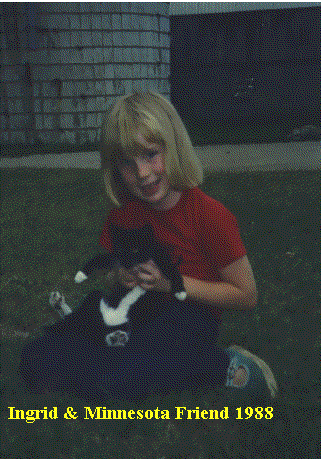 Ingrid during one of her visits to the Dean family farm located off the highway in Litchfield, Minnesota, holding a very friendly kitten.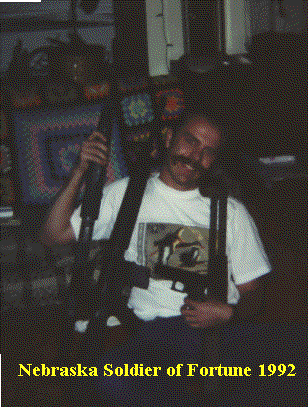 Just as a joke -- I borrowed a few weapons from a friend's arsonal for this photo at his house in Brownville, Nebraska.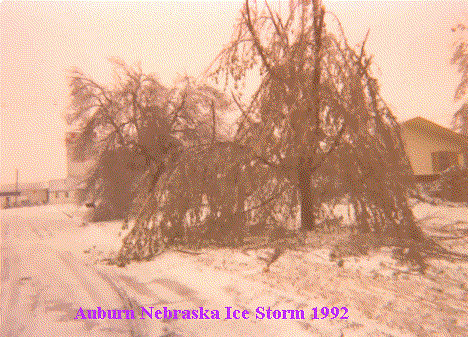 One evening, it just started to drizzle while the temperature was below zero. It was very strange, it was completely still but you could hear the trees in the area every few minutes cracking followed by a crash as a branch fell down. When it was over, there was 1/8 inch of ice around every branch. Many houses lost power after the lines fell down. This ice storm ripped up many of the trees at my house. It took over a month for me to cut up all of the branches, and the complete tree that fell over in my back yard. At NPPD's Cooper Nuclear Station, a several miles of one of the backup source power line fell over -- one telephone pole fell over, and it pulled all of the poles behind it over.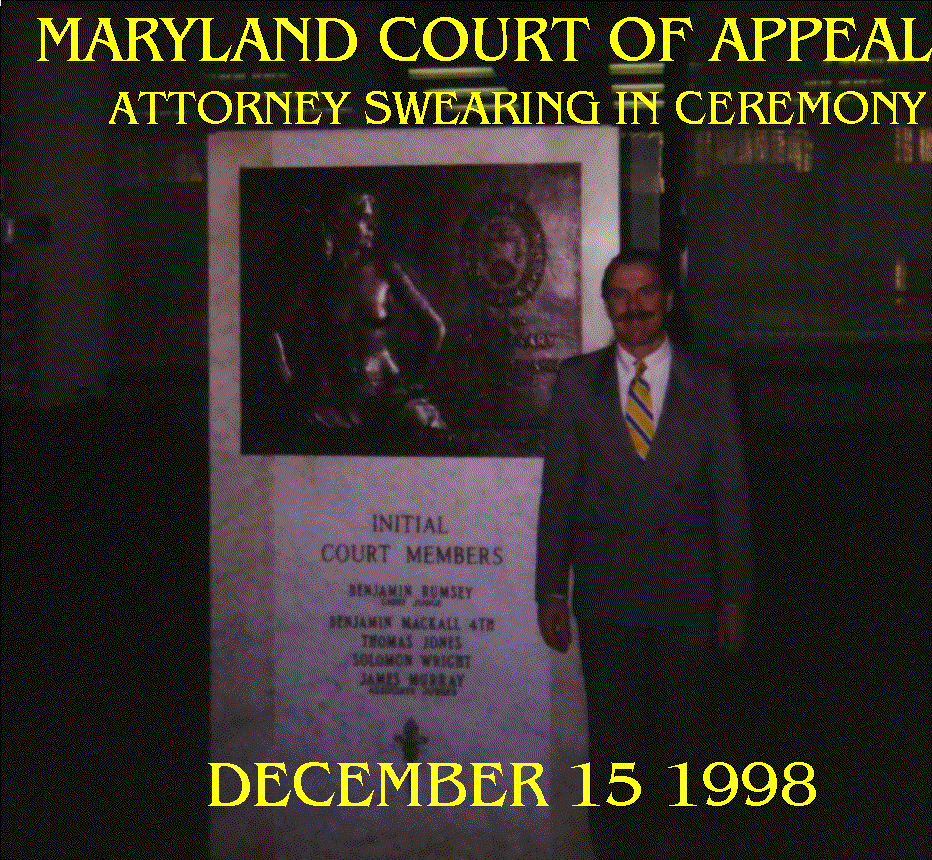 Taken after the attorney swearing in ceremony at the Maryland Court of Appeals building in Annapolis, Maryland. Although it was in mid-December, it was a very bright and sunny day. A visiter to the court was kind enough to take this photograph. After the ceremony, I stuck around for an hour or so and looked at all of the different things to see, such as this dedication to the initial members of the court. Shown on the bronze plaque is an unusual depiction of the Goddess of Justice shown seated without a blindfold and with her sword laid across her lap.
Return to home page
Comments and suggestions should be sent to my e-mail address deanlaw@hotmail.com.


This page was originally posted on May 2, 1999, and was last updated May 7, 1999.
My thanks to the people at the Tripod Network of Lykos for providing this space. © Michael A. Dean 1999.